Tandem Project
Avant-Garde Arab Music: Innovative Intersection and Critical Reflection II
Interview Documentary
A prominent feature of avant-garde music is to bend, play, and break with various rules of classical music culture to transcend established principles and challenge appreciation habits. Contemporary Arab music assembles many diverse styles. A dialogue with Western concepts has helped to establish a radically hybrid and global set of practices. At the same time, contemporary Arab music has defined itself through the expression of tonality beyond the typical Western scales, expanding conceptual approaches to musicology.

Innovative Intersection: Western Classical and Arab Traditional Music
However, research focusing on the innovative intersection between Western classical and Arab traditional music is scarce. This project wants to fill this gap by initiating a dialogue between musicians, ethnomusicologists, linguists, and scholars of popular Arab culture and media. AGYA member Dr. Rami Chahin and Dr. Shahd Alshammari are providing a space to imagine, create, and discuss possibilities, outcomes, and future developments of these intercultural artistic encounters.
In a first step, musicians and composers have met to rehearse and record pieces of contemporary (Arab) music. In recorded conversations with Rami Chahin, the musicians reflect on compositional and improvisational techniques, performance styles, and linguistic concepts. How to realize modern singing techniques while using the traditional concept of microtonal harmonies? How to develop curricula of musical education across Arab countries and Europe? How to introduce new instruments to traditional forms of music?
---
Interview with Qanoon player Bassem Alkhoury: Creating New Sounds
Western music theory incorrectly describes the Arabic tuning system as a quarter-tone system. However, in the tuning systems of Arab music every semitone can have more than twelve microtonal intervals, which are responsible for the tonal richness of oriental music styles.
In the interview, Bassem Alkhoury introduces his instrument – the Qanoon. He shows how to play traditional and contemporary music with the Qanoon and how to create a unique and innovative sound with this string instrument that is famous in the Middle Eastern and North African region. Listen to Bassem Alkhoury playing the Qanoon using different techniques below.
---
Interview with violin player Kana Sugimura: Microtones as Cultural Heritage
Microtones found in traditional music are a little bit like a dialect – an approach to characterize the music and to find colours and atmosphere.
In the interview, Kana Sugimura exchanges with Rami Chahin about microtones in traditional Japanese music and its effect on the listeners. Listen to the Interview below.
---
Interview with violoncello player Martha Digna Bijlsma: Microtonal Sound World of the Violoncello
In the music education, you only learn to play your instrument in a classical way. You need a bit of curiosity to learn it a different way.
In the interview, Marta Digna Bijlsma exchanges with Rami Chahin about microtones in musical education. Listen to the Interview below.
Find more Interviews here.
The project was realized in cooperation with Werkstatt Zukunft, Anne Hodgson, Ali Zair & Laura Sadowski.
Disciplines Involved

Musicology, Literature
Project Title

Avant-Garde Arab Music: Critical Reflections and New Compositions III

Year

2021

Funding Scheme

Tandem Project

Countries Involved

Germany, Kuwait, Egypt

AGYA Publication
Creating New Sounds
Listen to musician Bassem Alkhoury talking about how to create innovative sounds (in Arabic with English subtitles).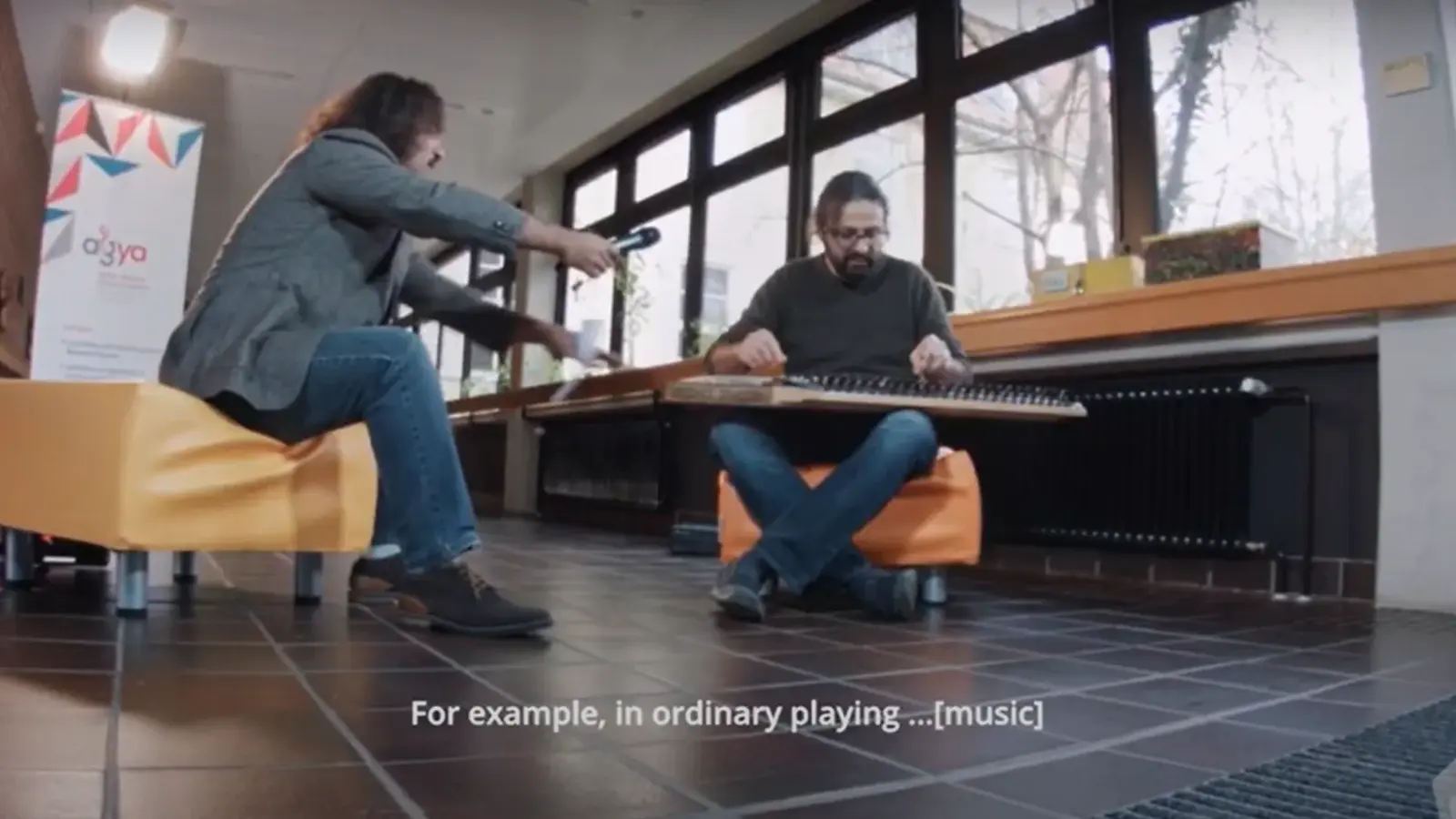 Microtones as Cultural Heritage
Listen to violin player Kana Sugimura and her experiences with microtones in traditional music (in English with German subtitles).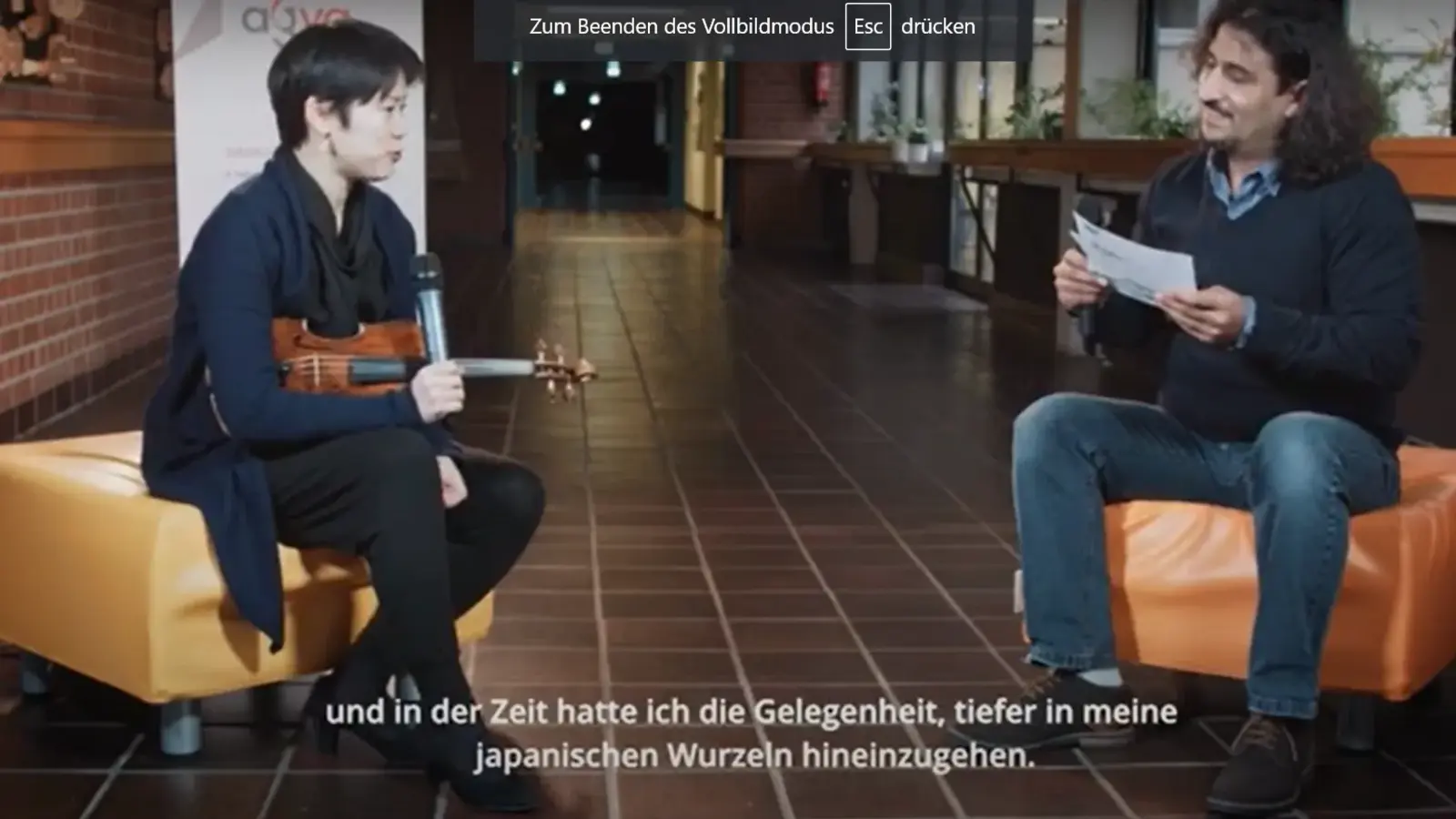 The Microtonal Sound World of the Violoncello
Listen to musician Martha Digna Bijlsma, the microtonal sounds of her violoncello and microtones in music education (in English with German subtitles).