23 Countries – One Mission
The Arab-German Young Academy of Sciences and Humanities (AGYA) brings together excellent Arab and German scholars to address common challenges and develop solutions through sustainable research cooperation.

AGYA promotes early-career scholars (3–10 years after PhD) from 22 countries in the Arab world and Germany. The academy members implement joint research projects and initiatives at the interface of science and society with a focus on education, innovation, and science policy.
Research Cooperation on Equal Terms
Founded in 2013, AGYA is the first bilateral young academy worldwide. The academy's members and its alumni/alumnae are involved in building a community of trust that creates interregional competence networks to inspire a new kind of research practice on equal terms. Working collaboratively beyond borders, members share a vision of equal partnership and research excellence to realize cutting-edge research projects. AGYA provides a well-structured cooperation framework that enables strong links between researchers from diverse disciplines and builds bridges for Arab-German scientific collaboration, fostering innovation in research across the natural sciences, technical sciences, life sciences, social sciences, humanities, and arts.
Interdisciplinary Research with Fresh Perspectives
AGYA members and alumni/alumnae share an interdisciplinary approach to scientific enquiry, with the intention of seeking solutions to societal challenges. Their collaboration centres on sharing their diverse and specific scientific perspectives to reach new horizons. Members excel in their disciplines. Motivated to conduct interdisciplinary research, they are socially committed as academic leaders. AGYA offers the opportunity that members from all kinds of disciplines, subjects, and research fields meet and develop their interdisciplinary projects. The complexity of today's challenges requires input from different disciplines.
Cross-cultural Arab-German Exchange
Working together on issues of common concern, researchers discover how much Arab and German societies actually have in common. Both Arab and German researchers address challenges including the scarcity of resources, like clean water and energy. Arab and German societies are connected through the shared experience of migration and integrating global migrants into higher education and scientific discourse. They each cultivate their heritage using shared ancient cultural technologies such as storytelling. AGYA seeks to give a voice to excellent scholars from the Arab world and Germany, facilitating the emergence of fresh and pioneering Arab-German perspectives and strengthening new forms of North-South-South cooperation.
Ensuring Inclusiveness Through Principles of Self-governance
AGYA promotes the active engagement of young researchers in academia and society, starting with the academy itself. The members of the academy are independent and free to determine their own research topics and agenda, and they do this by connecting and forming partnerships with fellow members. The academy is ruled by self-governance under a constitution the members have given themselves. In bi-annual general assemblies, all members meet to discuss the academy's affairs and agenda. Annually, they elect a new Steering Committee consisting of three Arab and three German members. Participating in these peer processes helps AGYA members develop a high degree of intercultural understanding. They build abilities in self-governance, self-organization, and self-expression within an inclusive culture embracing civic discourse. As members go on to become AGYA alumni/alumnae, they act as ambassadors of this culture, inspiring others across the Arab-German academic world.
Science Diplomacy with Benefits Across Borders 
Collaborative research across borders creates spaces of interaction, not only between researchers, but also with policymakers and other stakeholders. Research cooperation cultivates long-lasting relationships between individuals, institutions, and knowledge communities, building an academic civil society. Collaboratively achieved results will often create more potential for shared understanding. By allowing a plurality of voices and interpretations, AGYA research can productively clarify and mediate outside of the political arena and provide prime evidence-based policy advice. In this sense, the academy aims to serve as a cross-cultural think tank for the benefit of German and Arab societies.
Empowerment and Capacity Building
AGYA is dedicated to capacity building to enable its members to obtain, improve, and retain the skills, knowledge, and resources they need to excel in research and science communication. Throughout their membership, AGYA members enjoy opportunities and training to develop leadership skills. AGYA also aims to support and build young talent for future generations of excellent scholars across the Arab world and Germany. To do so, it conducts outreach to attract coming young scholars, building connections at the pre-PhD and PhD levels. AGYA promotes gender balance and the advancement of women in academia. It is dedicated to inclusiveness and special needs in all areas of research and academic life.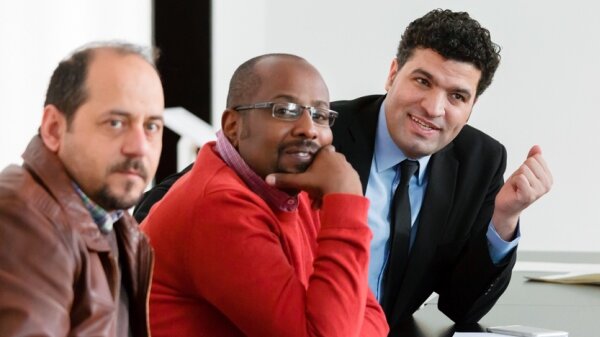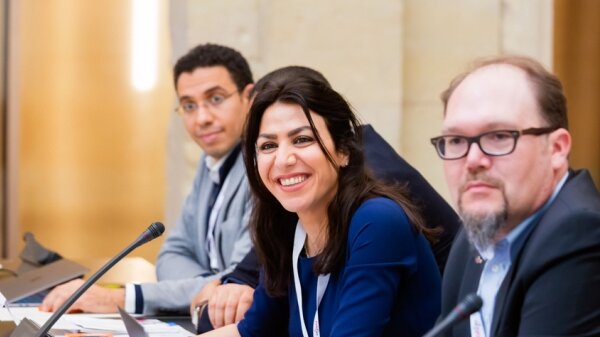 is based at the Berlin-Brandenburg Academy of Sciences and Humanities (BBAW) and at the Academy of Scientific Research & Technology (ASRT) in Egypt
promotes early-career scholars (3–10 years after PhD) from 22 countries in the Arab world and Germany
grants membership for up to five years, followed by lifelong membership in the AGYA Alumni Network
currently has 60 members and a growing number of alumni/alumnae affiliated with over 80 prominent research institutions
is a successful model for international interdisciplinary research cooperation
provides funding to its members for collaborative research projects
is funded by the German Federal Ministry of Education and Research (BMBF) and various Arab and German cooperation partners
was founded in 2013 as the first bilateral young academy worldwide
---
At AGYA we can bring in our own research ideas and turn them into action. AGYA has become a source of inspiration for me and a think tank where I can contribute my own opinions.
AGYA alumna Henda Mahmoudi, Biotechnology, United Arab Emirates
---
AGYA's Goals: AGYA Aims to ...
Bring together excellent researchers from 22 Arab countries and Germany
Initiate sustainable collaborations for knowledge production on equal terms
Address highly relevant topics of common concern at the interface of science and society
Fund interdisciplinary cross-cultural research projects
Empower the academy's members through self-governance
Strengthen new forms of North-South-South cooperation
Support young talents and build capacities for academic leadership
Work towards gender balance, inclusiveness, and equal opportunity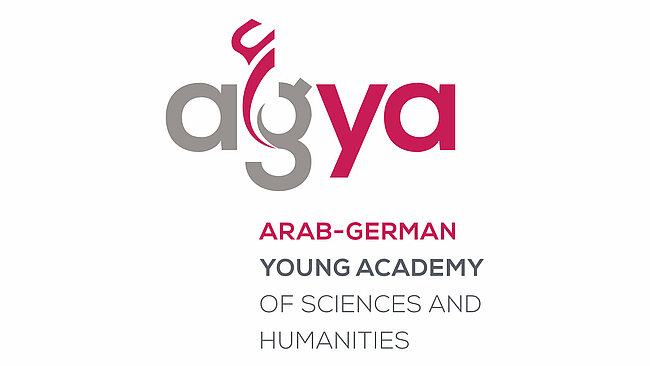 The AGYA logo, the brainchild of a design team from Egypt and Germany, adds verve to our corporate identity. The Arabic letter on top of the G can be read as both the letter ayn (the initial for arabi, or Arabic) and the letter alif with hamza (the initial for almani, or German). This dynamic Arabic element symbolizes the bilateral cooperation in our pioneering young academy, bringing together Arab and German scholars.