Meet the New AGYA Members 2020
Meet the New AGYA Members 2020
In a highly competitive selection process, 15 excellent new Arab and German AGYA members from a wide range of disciplines were selected out of 300 applications received in 2020. They are affiliated with a research institution and universities in Algeria, Egypt, Germany, Kuwait, Libya, Oman and Sudan. The new members will be officially inaugurated at the AGYA Annual Conference, 7 − 11 November 2020.
New Arab Members
Dr. Tilal Abdelhalim, Plant Physiology & Rhizpshere Signaling, Biotechnology and Biosafety Research Center, Sudan
Dr. Abdelhamid Younis Alhassi, Wireless Communications, University of Benghazi, Libya
Dr. Shahd Alshammari, Literature, Gulf University of Sciences and Technology, Kuwait
Dr. Majid Al Busafi, Sport Sciences, Sultan Qaboos University, Oman
Dr. Dhoha Al Saleh, Business Administration & Marketing, Gulf University of Sciences and Technology, Kuwait
Dr. Nadia Bahra, Archaeology, University of Constantine 2, Algeria
Dr. Lobna Said, Nile University, Electronics Engineering, Egypt
New German Members
Dr. Shadi Albarqouni, Computer Science & Machine Learning, Technical University Munich, Germany
Dr. Sonja Buxbaum-Conradi, Global Production Networks, Knowledge Management, Open Production & Innovation, Helmut-Schmidt-University Hamburg, Germany
Prof. Dr. Sarah Carol, Integration of Islam & Muslim Minorities, Berlin Social Science Center, Germany
Prof. Dr. Sascha Daniel Hein, Special Education & Psychology, Freie Universität Berlin, Germany
Dr. Lando Kirchmair, Law & Legal Philosophy, University of the Federal Armed Forces Munich, Germany
Dr. Mohammad Magout, Arabic & Islamic Studies, University of Leipzig, Germany
Prof. Dr. Hanna Pfeifer, Political Science, Johann Wolfgang Goethe University Frankfurt & Peace Research Institute Frankfurt, Germany
Dr. Florian Zemmin, Islam & Modernity, Sociology in the Arab World, University of Leipzig, Germany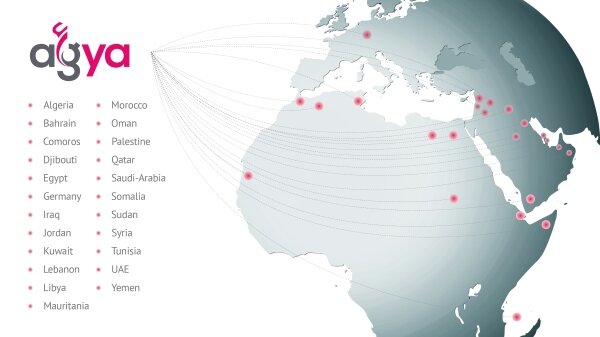 Meet the New AGYA Members 2020
Brilliant minds, fresh ideas, inspiring research − 15 excellent scholars from diverse disciplines have joined AGYA this year.