Tangible and Intangible Heritage Between Architectural Aspects, Urban Specificities, and Local Cultures
Call for Conference Papers
Urban heritage serves as an endless source of insights into architectural creation. It embodies the relation between society, cultural identity, daily practices, lifestyle, and the physical environment. The conference's goal is to analyze local heritage strategies and align them with global sustainability visions. It aims to acknowledge diverse cultural influences while studying how historical, social, economic, and political factors impact architectural and urban living in selected cities across countries. To redefine heritage as a cross-disciplinary and intercultural notion, historians, sociologists, cultural theorists, architects, urban planners, and urban designers are invited to assess the past to inform the present and future. Recommendations for preserving old cities while safeguarding culture and community shall be developed in this interdisciplinary endeavor.
By exploring the past, present, and future of old cities, this conference aims to redefine heritage as an interdisciplinary and intercultural concept. It addresses the necessity of expressing sustainable heritage through tangible and intangible parameters and questions prevailing heritage paradigms. The forms of traditional buildings have been designed using available natural energy sources, e.g., for heating reduction and natural ventilation. Revisiting these traditional practices and techniques like climate-adapted building forms and social-oriented urban layouts are an essential part of the preservation of identity and cultural values. In the 21st century, urban life must consider sustainable development, meeting present needs without compromising the well-being of future generations.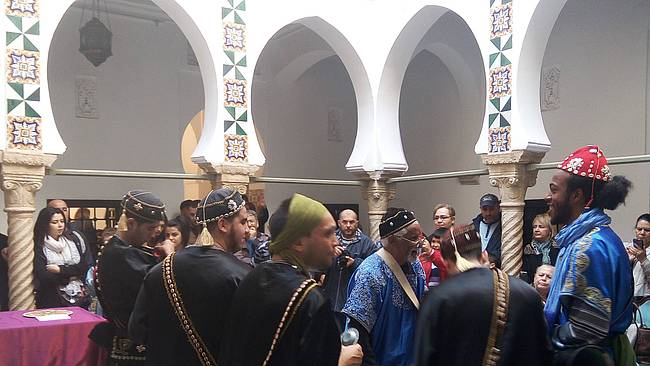 Themes:
1. Architectural and urban heritage in old cities
Traditional urban network and urban spaces specificities
Traditional buildings and liveability
Housing and architectural typology
2. Cultural heritage and local specificities
Cultural identity, lifestyle, and way of living the space
Social life and values
Local culture and its artistic representation
3. Local approaches to sustainable heritage
Local experiences and local governance
Processes of participation for the local population
Local materials of construction and natural methods of heat dissipation
4. Protection and management requirements
Safeguard of the built environment
Preventive conservation and maintenace of tangible and intangible heritage
Processes of preservation and development for future generations
Conference Organiser:
Dr. Lilia Makhloufi, Ecole Polytechnique d'Architecture et d'Urbanisme, Algeria
Full text of the call:
How to apply?
If you are interested, please apply until 22 Sep, 2023 by submitting the following documents:
Short biography
Abstract of max. 250 words
All applications will be reviewed by an interdisciplinary scientific committee.
Important Dates
22 September 2023:
Submission deadline for an abstract of max. 250 words and a short biography
10 October 2023:
Deadline to submit the article of max. 6000 words
18-19 October 2023:
Conference in Berlinand online (hybrid)
All abstracts and articles should be submitted to Dr. Lilia Mahloufi: l.makhloufi(at)epau-alger.edu.dz