Surmounting the COVID-19 Pandemic through Art and Comedy
Call for Ideas
Are you a student between the ages of 16 and 24?
Here at the Arab-German Young Academy of Sciences and Humanities (AGYA) we can't wait for your ideas on how to support children and families during the COVID-19 pandemic. Convey your solution to make sure it benefits children and families in Germany or in Arab countries. You will get the chance to win an online training that will help you discover more about you as a person and prepare you for your career. The training with MightyReal will be a great opportunity for you to boost your storytelling and interaction skills. Additionally, first place winners will get an individual online training with communication professional and coach Anne Hodgson.
The COVID-19 pandemic has been a global hardship to nearly all of us. That said, school closures, remote learning, difficult access to education and impaired public health services have especially affected the lives of over one billion students worldwide. In the process of finding solutions, students have mostly been left out. It is about time to change that:
Eager to share your ideas for promoting either education or health during the ongoing challenges and difficulties caused by the pandemic? This contest is perfect for you! Submit your solution in form of art (e.g. comic, animation, video etc.) or any other form that can be presented digitally. You can either work individually or in a group of up to three people. For more details on the submission process, please read the information below. The AGYA-Team is looking forward to hearing from you!
Check out our second call on surmounting the COVID-19 pandemic here.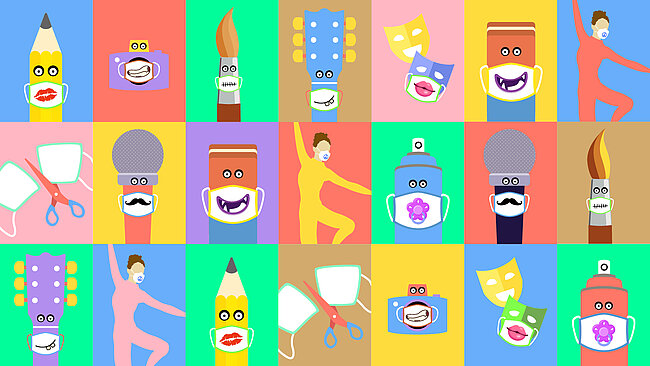 What are we looking for:
Innovative ideas promoting the health of children and their families in times of the COVID-19 pandemic. Examples include but are not limited to:
Ways to address the unmet needs of people affected by the pandemic (for example, stable housing, access to medical care);
Promote community support (for example, crisis counseling for individuals who contracted or lost someone to COVID-19);
Address feelings of loneliness due to social isolation.
All submissions should be suitable for printable or digital dissemination. You can submit your idea in form of art – including comics, motion graphics, videos, animations – or any other form of product that fits the criteria. You could also opt for an awareness campaign or proposing an app that promotes peer-to-peer counselling and support. You can even add a pinch of humor to your idea.
Participants: The idea contest will be conducted in two groups:
preparatory and high school students (age 16-18)
undergraduate and graduate students (age 19-24)
You can either submit the idea individually or as a group of up to three people.
Submissions are welcome from everyone residing in Germany and Arab countries who fit into one of the two groups. The content of your idea can be presented in Arabic, English, or German but the registration form must be submitted in English.
Idea Evaluation
Submissions in Arabic, English, and German will be reviewed by native speaking expert panel. All submissions will be judged based on overarching criteria that apply to all submitted ideas (e.g. originality of the idea; the extent to which the idea addresses challenges caused by COVID-19; the extent to which the idea improves the ability to deal with difficulties during and after the pandemic). Five shortlisted submissions will be translated into English and get a final review by a jury of Arabic- and German-speaking AGYA members. In this final review process, the winners of the idea contest will be decided.
Prizes
The three winners (1st to 3rd places of both groups) will be invited to participate in an online training/workshop in 2022, organized by internationally regarded professionals of MightyReal. The training will focus on promoting transferable skills (for example, collaboration, communication, or leadership) through improvisational techniques and exercises such as storytelling. In addition, the 1st place winners of both groups will be able to participate in a tailored training with professional communication coach Anne Hodgson. The trainings will be held in English. All submissions will receive honourable mentions or will be listed in an online presentation format.
How to register?
If you want to apply online please follow the online registration link below. The form requests some personal data from you or your group, contains the idea submission guidelines, and a brief description of your idea. It also requires the digital signature to accept the submission guidelines, to confirm the correctness of your personal data and a consent for processing them.
If you don't have a GoogleMail account you can simply download the registration form as pdf-file and send it to idea.contest(at)agya.info.
The submission guidelines, the correctness of your personal data and a consent for processing them, require your signature or the signature of one of your parent or legal guardian. You can print the corresponding documents and send a signed scan to idea.contest(at)agya.info.
Download: Guidelines & Signatures (PDF)
The deadline for the submission is 15 November 2022.
Timeline 2022
| | |
| --- | --- |
| 15 November | Deadline for submitting ideas |
| 30 November | End of review phase through panel of judges |
| December | Idea Contest award ceremony and conferences (tbc.) |
| December | Trainings for the Idea Contest winners (tbc.) |
Find the Second Call Here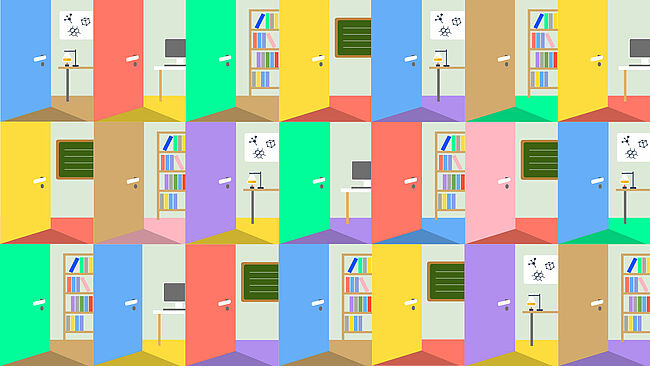 The second call is looking for innovative ideas promoting solutions for children and their families, specifically targeting the education sector. Ideas should aim at mitigating and overcoming the effects of the COVID-19 pandemic. The applicant's solution shall target specific issues of your country related to the COVID-19 pandemic. Examples include but are not limited to:
Ways to support remote teaching and learning (for example, make up for learning losses due to school closures);
Ideas to promote the personal interaction between teachers and students;
Prepare for future crises (for example, address the widening gaps in learning outcomes or developing courses for teachers and students to improve their digital skills).
The Call for Application is open until 15 November 2022.