Concepts for Sustainable Urban Mobility: Bottom-up Approaches and Case Studies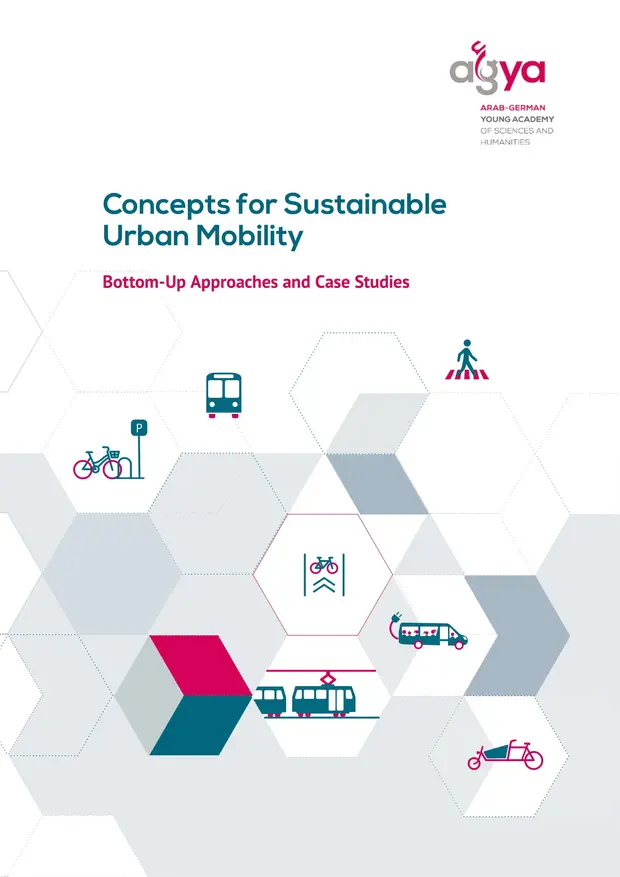 Published: 2022
AGYA

---
Abstract
This policy paper is an interactive knowledge product resulting from the international and transdisciplinary AGYA online workshop 'Concepts for Sustainable Urban Mobility: Bottom-up Approaches and Case Studies' held on 14 December 2021 in collaboration with Technische Universität Berlin (TU Berlin) and Reiner Lemoine Institute (RLI). About 50 mobility sector stakeholders including mobility experts, policy-makers and representatives of civil society initiatives from seven countries came together at the event to exchange ideas, best-practices and lessons learned for local and global change.
The policy paper at hand provides feasible strategies to work towards a sustainable mobility future not only in the Arab world and Germany, but also at an international level. It presents background information on sustainable urban mobility, gives impulses and a short overview of the workshop, and also introduces selected Arab and German civil society initiatives that are actively working on the transformation of the mobility systems in their cities. The policy paper concludes with concrete recommendations for action. Thinking out-of-the-box by following a bottom-up approach, the recommendations are based on the comprehensive practical and real-life experience of these initiatives, and are anchored around three thematic clusters: Cycling in Cities, Just Transport and Gender Equity, as well as Sustainable Transport Policies.
We invite you to get inspired and connect with the people behind the initiatives to create the change needed for a sustainable mobility future.
In the interest of sustainability, the policy paper was realized in e-paper format.

Zakia Soomauroo

Mai Al-Battat

Peter Wallmüller