Call for Membership Applications 2023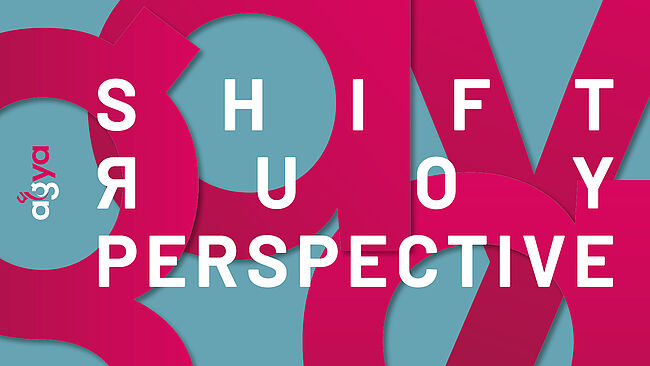 AGYA Membership
Benefits:
A unique opportunity to take an active part in the first bilateral young academy worldwide
Exclusive access to the AGYA academic network of excellence
Funding and support for interdisciplinary projects and joint initiatives of the AGYA members within the framework of Arab-German research cooperation
Travel grants for AGYA workshops, conferences, and research stays
Promotion of the AGYA members as ambassadors for science and culture
Membership for five years, followed by a lifelong membership in the AGYA alumni network

Eligibility:
Early-career researchers (3−10 years after PhD) from any field of the Natural Sciences, Life Sciences, Humanities, Social Sciences, Technical Sciences, and the Arts
Affiliation with a university or a research institution in Germany or any Arab country: Algeria, Bahrain, Comoros, Djibouti, Egypt, Iraq, Jordan, Kuwait, Lebanon, Libya, Mauritania, Morocco, Oman, Palestine, Qatar, Saudi Arabia, Somalia, Sudan, Syria, Tunisia, United Arab Emirates, and Yemen
Full command of English, both spoken and written

Requirements:
Proven record of research excellence in any field of specialization
Strong potential for leadership and advancement in academia
High motivation to engage in AGYA activities and to implement collaborative research projects
Genuine interest to explore interdisciplinary approaches for innovative solutions and resilient societies
Videos to watch
What is Special about AGYA
Benefits of Being an AGYA Member
Frequently Asked Questions
Can I apply for AGYA membership more than once?
Yes, if you meet the eligibility criteria. The selection process is highly competitive. We encourage you to try more than once.
Can I apply for AGYA membership if I am only temporarily affiliated with an institution in Germany or any Arab country?
Yes, you are eligible if you are temporarily affiliated for a minimum of 6 months.
Do I have to speak German or Arabic?
No. Applicants must have full command of English, both written and spoken. English is the working language of AGYA.
Can I apply if I completed my PhD degree earlier than three years or later than 10 years ago?
Yes, in exceptional cases. Applicants with a PhD degree can submit their application with a justification for why they should be considered.
Can I apply for AGYA membership as a PhD student?
No, the PhD degree is a mandatory requirement for application. Please reconsider applying when you meet this requirement.
What information should my CV include?
Your CV should contain relevant details of your education and employment history and your main academic achievements. Please also provide a list of your most significant publications. The CV should not exceed 5 pages.
How should I choose my referees for the reference letters?
Your referees should be academic leaders from different institutions who are familiar with your research career and able to comment on your standing as an excellent early-career researcher. Please provide reference letters specifically written for this application. Only letters in English are accepted.
What should my letter of motivation include?
Please describe your motivation for AGYA membership in detail by considering the following questions: What would you like to contribute to the Academy? What do you expect from AGYA membership? Which interdisciplinary research projects and collaborative initiatives do you plan to realize within AGYA? Which activities would you suggest to expand the network of AGYA? Which of the current AGYA Working Groups would you like to join? What is your vision of an Arab-German research cooperation?
What happens after I have submitted my application?
You will receive a confirmation shortly after the submission of your application. Once the selection process is completed, we will contact you. We kindly ask for your understanding and patience.
Learn More About AGYA
For more information on AGYA's research projects, latest publications, and events, please subscribe to our newsletter here.