Debates
Dialogue 'with the Other', Not Research 'on the Other' – The Need for a More Intensive Maghrebi-German Cooperation
For historical reasons, Maghrebi academia has closer ties with France than with other European countries. Recently, this is starting to change. Particularly in the aftermath of the so-called
Arab Spring, new programmes of research cooperation have been implemented. Reflecting two different disciplinary and academic contexts, Algerian nanophysicist Samir Lounis and
Tunisian philosopher Sarhan Dhouib discuss the opportunities and challenges of Maghrebi-German cooperation.
HAS THERE BEEN A TURN IN THE MAGHREB TOWARDS MORE ACADEMIC COOPERATION WITH GERMANY?
Sarhan:
Definitely, cooperation has increased, especially after 2011, when many German science and intermediary organisations, such as the DAAD, have expanded their activities. The joint endeavours to establish a German-Tunisian University is another great example. Generally, Maghrebi academia is opening up to other scientific cultures, especially given the rise of English globally. This sharp increase of collaborative research in the social sciences and humanities would not have been possible however without the Arab Spring.

Samir:
Indeed, the German-Maghrebi cooperation has intensified in the past years. However, there is a critical mismatch in this cooperation. The interest from the German side seems to be more in social and human sciences, while the interest from the Maghreb is more in natural and technical sciences. In general, joint publications with German scholars involve natural sciences, energy, and environment related fields. Increasing efforts have been made to bring Germany and Maghrebi countries closer together, but these are still insufficient. Looking at the past 10 years, France has always been the first academic partner (ca. 25%) in collaborative scientific publications, the U.S.A. and Germany (2%-6%) lagging far behind.
HOW HAVE YOU EXPERIENCED MAGHREBI-GERMAN COOPERATION?
Sarhan:
After the Arab Spring, I was responsible for bilateral programmes supporting young scholars in the fields of social sciences and humanities. In Tunisia, we organised one of the largest conferences in the history of Arab-German cooperation on culture and identity, democracy and diversity, tolerance and justice. Regarding humanities, German philosophy is highly respected, and I witness a special interest in schools of social critique as shown by recent translations of German key authors such as Habermas or Forst.

Samir:
I am currently based at the Research Center Jülich and together with other AGYA members, I am organising scientific visits between Morocco and Germany to establish new networks and collaborative projects. Regarding my homecountry Algeria, the Pan African University is an excellent example of collaboration with Germany in the field of water and energy sciences. Generally, I believe that Maghrebi countries offer rich possibilities for academic exchange with North Africa and beyond.
HOW COULD MAGHREBI-GERMAN COLLABORATION BE IMPROVED?
Samir:
Maghrebi students and scholars are very often not aware of possible funding schemes for cooperation with Germany. Building academic networks is essential in this regard. Strong stimulus is needed to direct German students and scientists to Maghrebi universities. Improvement requires strong promotion at all levels. The political developments in the Arab countries are for sure of interest to German scholars; the question remains whether the same academic community in the North African countries is interested to collaborate on these topics with German colleagues.
Sarhan:
I see a lack of real dialogue: the non-European scholar is often treated as a research object instead of an equal interlocutor. Findings of Maghrebi researchers are plugged into pre-existing theories. In philosophy, Islamist writers are given more attention than works by secular and critical Arab intellectuals. This amounts to a selective representation and construction of the other, perhaps even an implicit silencing of the 'voice of reason' in 'the other'. Self-criticism is required from both sides, and we need an open dialogue 'with the other', not research 'on the other'.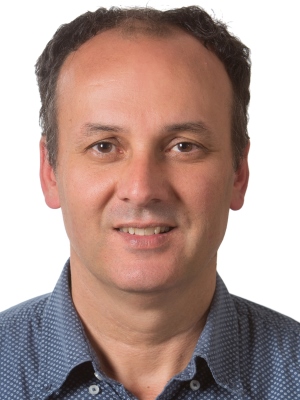 Sarhan Dhouib
Philosophy
University of Hildesheim Kulturwiss. u. Ästhet. Kommunikation Institut für Philosophie
visit profile

>