AGYA Member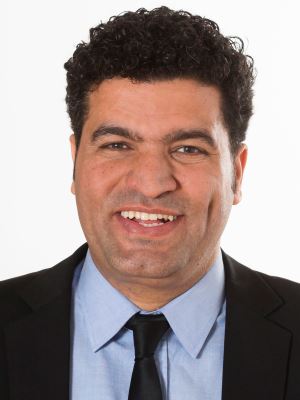 Mahmoud Abdel-Hafiez
Physics
Areas of Expertise:
Materials Science, Solid-State Physics, Magnetism and Superconductivity
---
About me
I am currently a postdoc researcher at the Institute of Physics, Goethe-University Frankfurt, Germany. Previously, I have worked as staff scientist and postdoc researcher in several international groups, amongst others in China, Belgium, Germany, and Russia, where I have gained strong experimental and theoretical knowledge in condensed matter and solid-state physics.

I am striving for discovering new materials with fascinating collective ground states to advance the knowledge of these emergent physical properties by investigations on single crystals with highest possible quality. The focus is on unconventional superconductors as well as magnetic materials close to a quantum critical point. My expertise covers both the growth of high-quality single crystals as well as the physical and chemical characterization of these crystals.

As an AGYA member, I have access to an academic network of excellence beyond my own research field. Being part of this network widens my scientific perspective. Here, I have the chance to collaborate with other AGYA members in different research projects in the field of materials-based sciences as well as in the broader context of engineering and science education in general.
---
Current projects
Member of the AGYA Working Group Energy, Water, and Environment
I am currently involved in a two-year research project on materials for Li-ion batteries at Ruprecht-Karls-Universität Heidelberg in Germany and Fayoum University in Egypt, funded by the German Egyptian Research Fund (GERF). The project aims at improving the applied research on batteries.
I am also involved in a capacity building project entitled 'Center for investigations of magnetic and superconducting materials' that aims at setting up a laboratory for magnetic and superconducting materials at Fayoum University in Egypt. This project is funded by the Science and Technology Development Fund (STDF) in Egypt.
---
Academic Career
| | |
| --- | --- |
| 2015 - | Postdoctoral Researcher at the Institute of Physics at Goethe-University Frankfurt, Germany |
| 2014 - 2015 | Staff Scientist / Group Leader at the Center for High Pressure Science and Technology Advanced Research (HPSTAR) Shanghai, China |
| 2013 - 2014 | Postdoctoral Researcher at Université de Liège / KU Leuven, Belgium |
| 2012 - 2013 | Postdoctoral Researcher at Leibniz Institute for Solid State and Materials Research Dresden (IFW Dresden), Germany |
| 2009 - 2012 | PhD student at TU Dresden / IFW Dresden, Germany |
| 2007 - 2009 | Research Associate at TU Chemnitz, Germany |
| 2006 | Master of Physics, Fayoum University, Egypt |
---
Selected Publications
Strong Interplay between Stripe Spin Fluctuations, Nematicity and Superconductivity in FeSe. Q. Wang, Y. Shen, B. Pan, Y. Hao, M. Ma, F. Zhou, P. Steffens, …., M. Abdel-Hafiez, et al., Nature Material 15, 195-163 (2016).

Anomalous Correlation Effects and Unique Phase Diagram of Electron-Doped FeSe Revealed by Photoemission Spectroscopy. C. Wen, H. C. Xu, C. Chen, Z. Huang, X. Lou, Y. J. Pu, Q. Song, B. P. Xie, M. Abdel-Hafiez, et al., Nature Communication 7, 10840 (2016).

Signature of Multigap Nodeless Superconductivity in Fluorine-Doped NdFeAsO. A. Adamski, C. Krellner, and M. Abdel-Hafiez, Phys. Rev. B 96, 100503(R) (2017).


Enhancement of Superconductivity under Pressure and the Magnetic Phase Diagram of TaS2 Single Crystals, M. Abdel-Hafiez et al., Nature, Scientific Reports 6, 31824 (2016).
see a full list of publications

>