AGYA Member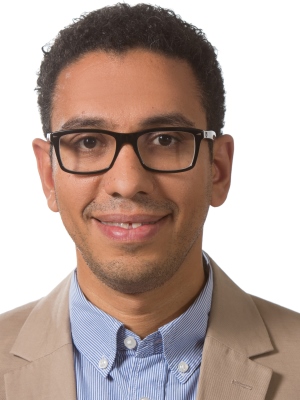 Ahmed N. Hegazy
Medicine, Gastroenterology
Areas of Expertise:
Translational Research, Inflammatory Bowel Diseases, Immunology, Infection Biology
---
About me
I am an Internal Medicine Resident and Principal Investigator at the Department of Gastroenterology, Infectious Diseases, Rheumatology, Charité-University Medicine Berlin. My research group is supported by a Lichtenberg-Professorship provided by the Volkswagen Foundation. My laboratory is located at the German Rheumatism Research Center and Charité-University Medicine-Campus Benjamin Franklin, Berlin, Germany.
My expertise lies in combining clinical and basic research with cutting-edge technologies to deliver high-impact translational research in gastroenterology and chronic inflammatory diseases.
My Arab-German cultural background, education in Egypt, doctoral and postdoctoral research in Germany and Europe, and clinical education will strengthen my capacity to promote the interaction between the German and Arab scientific communities through my activities in AGYA. I envisage contributing to the AGYA Working Group "Health and Society", where I hope to initiate new projects in collaboration with German and Arab colleagues focusing on the impact of microbiota, diet, and environmental factors on various relevant metabolic diseases in these very different geographic locations.
---
Current projects
Member of the AGYA Working Groups Health and Society & Arab and German Education
Using cutting-edge technologies, a multidisciplinary approach, well-defined patient cohorts, and mouse models of colitis, I aim to clarify the interactions between microbial, environmental, and inflammatory factors that promote intestinal inflammation.
---
Academic Career
| | |
| --- | --- |
| 2017 - | Principal Investigator and Resident at the Department of Medicine (Gastroenterology, Infectious Diseases, Rheumatology), Charite-University Hospital (CBF) & German Rheumatism Research Center-Berlin; Germany |
| 2012 - 2017 | Postdoctoral Researcher, Translational Gastroenterology Unit and Kennedy Institute of Rheumatology, University of Oxford; UK |
| 2012 | PhD (Dr. rer. nat.), Institute of Biology, Humboldt Universität zu Berlin; Germany |
| 2010 - 2012 | Resident, Department of Gastroenterology, Charité –Universitätsmedizin Berlin, Campus Mitte; Germany |
| 2005 - 2010 | PhD student at the Cell Biology Section, German Rheumatism Research Center; Berlin, Germany |
| 2006 - 2007 | Research Residency, Institute of Experimental Immunology, University Hospital Zürich; Switzerland |
| 2006 | MD Thesis (Dr. med.), Department of Pediatric Hematology and Oncology, Hannover Medical School; Germany |
| 1996 - 2005 | Medical studies, Hannover Medical School & Cairo University; Germany & Egypt |
---
Selected Publications
Hegazy*, A.N., West*, N.R., Stubbington, M.J.T., Wendt, E., Suijker, K., Datsi, A., This, S., Danne, C., Campion, S., Duncan, S.H., Owens, B.M.J., Uhlig, H.H., McMichael, A., Oxford IBD Cohort Investigators, Bergthaler, A., Teichmann, S.A., Keshav, S., Powrie, F. (2017). Gut Microbiota Induce Local and Systemic CD4 T Cell Responses in Healthy Individuals That Are Altered In Inflammatory Bowel Diseases, Gastroenterology Aug 3: S0016-5085(17)35979-6.
Hegazy*, A.N., West*, N.R., Owens B.M.J., Görtz D., This S., Ryzhakov G., Bullers S., Rahman N., Owens R., Müller-Newen G., Powrie F. (2017). Oncostatin M drives intestinal inflammation and predicts response to tumor necrosis factor-neutralizing therapy in patients with inflammatory bowel disease, Nat Med 23(5), 579-589.
Hegazy*, A.N., Bhattacharya*, A., Deigendesch, N., Kosack, L., Cupovic, J., Kandasamy, R.K., Hildebrandt, A., Merkler, D., Kühl, A.A., Vilagos, B., Schliehe, C., Panse, I., Khamina, K., Baazim, H., Arnold, I., Flatz, L., Xu, H.C., Lang, P.A., Aderem, A., Takaoka, A., Superti-Furga, G., Colinge, J., Ludewig, B., Löhning, M., Bergthaler, A. (2015). Superoxide Dismutase 1 Protects Hepatocytes from Type I Interferon-Driven Oxidative Damage. Immunity 43, 974–986.
see a full list of publications

>