Membership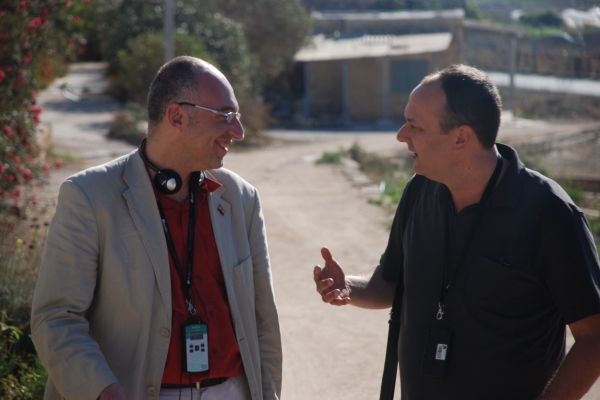 Research beyond Borders: AGYA Member Sarhan Dhouib Fully Endorses the Intercultural Approach of AGYA
Do human rights have a universal philosophical framework that can be shared by all cultures? Which ethical principles can be upheld in a globalized world? How can Arab intellectual voices add to the current philosophical discourse on tolerance? AGYA member Sarhan Dhouib (Assistant Professor of Philosophy at Kassel University and Fellow of the 'Forschungsinstitut für Philosophie Hannover') addresses these and other pressing societal questions. In this interview he outlines his view on AGYA and sums up how he intends to tackle current political and social challenges: to highlight joint values and to develop solutions through collaborative research.
AGYA IS A SCIENCE ACADEMY AND VIBRANT RESEARCH COMMUNITY. ITS MEMBERS INITIATE AND REALISE JOINT RESEARCH PROJECTS ACCROSS DISCIPLINES AND REGIONS. COULD YOU DESCRIBE YOUR EXPERIENCE?

Sarhan:
To me, AGYA membership offers a wealth of opportunities: I can bring in research ideas that are particularly dear to me, and realise them with my fellow colleagues. AGYA provides the funding and institutional support. Furthermore, AGYA is thoroughly defined by interdisciplinarity and interculturality. These factors not only stimulate our research, but also help us grow personally and as researchers.

SARHAN, SINCE YOU ARE BORN IN TUNISIA AND HAVE BEEN LIVING IN GERMANY FOR SEVERAL YEARS, YOU ARE THE IDEAL MEDIATOR BETWEEN BOTH CULTURES. CAN YOU TELL US MORE ABOUT THE BENEFITS OF INTERCULTURAL EXCHANGE WITHIN AGYA?

Sarhan:
In AGYA, a research team always consists of Arab and German members coming from different academic backgrounds. Through our discussions and collaborations we learn and develop a new sensitivity for diverse cultural views as well as for different scientific approaches and academic cultures. Inspired by our colleagues and friends within AGYA, we are encouraged to achieve the best we can, and are continuously challenged on the highest intellectual level. So, gradually, your own horizon literally expands as new ways of thinking arise.

CAN YOU TELL US MORE ABOUT YOUR RESEARCH PROJECTS WITHIN AGYA?

Sarhan:
I am really passionate about my current project that I conduct together with my fellow AGYA member Fayçal Djeffal, Professor of Microelectronics at Batna University in Algeria: It is called "Voices of a new enlightenment". In many academic and public debates on the Arab world, the current focus is on fundamentalism, Islamism and terrorism. We want to critically question this perception and present voices of enlightenment instead. At the same time, the German discourse on Enlightenment is hardly accessible in Arabic language. With our project we want to stimulate the philosophical dialogue between the Arab world and Germany that might lead to change beyond academia.

BESIDES THIS TRANSCULTURAL PHILOSOPHICAL PROJECT: HOW DOES AGYA SUPPORT YOUR ENDEAVOURS?

Sarhan:
The academy provides a nurturing environment to think "out of the box" of my discipline: Often, ideas for research are generated through conversations with other members or AGYA partners. My fellow members in the working group "Transformation" stimulated my project by giving valuable input. Without AGYA, I would never have met or collaborated with these outstanding colleagues.
In addition, AGYA provides me with the infrastructure to conduct further literature research for the anthology in Lebanon, Tunisia and Egypt: Access to archives, universities and experts is facilitated through AGYA`s international network of excellent scholars and high-ranking research institutions.
Moreover, AGYA has, next to its office in Berlin, regional coordinators in Beirut and Tunis as well as an office in Cairo as focal points in the region. The AGYA administration effectively supports our projects, which is a great asset. Thus, we can concentrate on our research.

COULD YOU SUM UP THE REASONS WHY ONE SHOULD APPLY FOR AGYA MEMBERSHIP?

Sarhan:
We have talked about AGYA's main benefits like the superb network, the fantastic research conditions and its genuine interdisciplinary and intercultural approach. Within AGYA we strongly believe that social transformation can only be brought about by research cooperation across geographical and disciplinary borders. For me, this is what AGYA is really about; it is AGYA's true essence. And post-docs who passionately share this cause really should join in.