Upcoming Events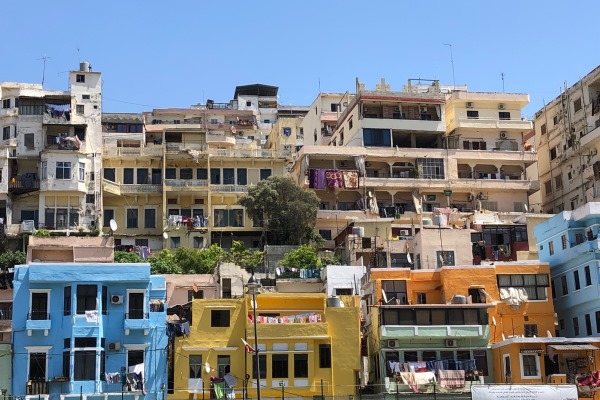 Picture by AGYA

Mapping the Urban: Cities in Arabic Literature, Culture, and Society
17 - 19 Oct 2019

Ca' Foscari University, Venice, Italy
---
The summer school project 'Arabische Philologien im Blickwechsel / نحو دراسات عربية برؤى متعددة' has a twofold agenda: to facilitate the systematic exchange of perspectives and experiences between scholars based in the West and in the Arab world, and to foster the use of Arabic as an academic language. Addressing young scholars (PhD students, postdocs) in the field of Arabic literary and cultural studies based in Germany and other European countries and the Arab world, it provides them the opportunity to present their own research in an international academic context, to discuss current, innovative approaches to Arabic philology, literature and culture, and to practice the respective foreign language.
This year's summer school in Venice will focus on cities and urban space in pre-modern, modern, and contemporary Arabic literature, arts and culture.
Contemporaneous with the emergence of urban culture as such, the literary engagement with cities begins. In the cultural history of urban life, cities have been perceived, reflected on, and interpreted in endless ways. The Arabic tradition shows an explicit concern with the space of the city throughout its premodern and modern history. In Arabic sources, perceptions of cities changed with the changing topography of organized social and political life. Thereby, the rich material on cities does not only express the creative force and incredible variety of urban imagination, but also unveils significant material and intangible transformations of cities.
In the framework of the 'spatial turn', literary and cultural studies discuss the mapping of space, i.e. the perception, conceptualization, and (re-)presentation of space in literature, arts and culture. In this regard, approaches to the urban space in Arabic studies become an interdisciplinary lens to understand social interaction, cultural practices and material culture in a wider sense. By 'mapping the urban' in texts, the summer school focuses on urban space going beyond the physical structure including mythological, symbolic, utopic and dystopic cities.
The summer school brings together fourteen young scholars from Egypt, Georgia, Germany, Italy, Lebanon, Morocco, Palestine and Spain. Their research projects display a broad variety of topics and approaches related to cities in the Arabic literature, culture, and society, including studies mapping the urban in Adab compilations and novels, discussing the role of cities in the circulation of manuscripts and making of philological networks and analyzing the social and political functions of cities and their margins.
In addition to the organizers of the AGYA summer school, four professors have been invited to act as mentors to the junior scholars:
Shereen Abou El-Naga (Cairo University),

Antonella Ghersetti (Ca' Foscari University of Venice),

Boutheina Khaldi (American University of Sharjah),

Adam Talib (Durham University)

The summer school's activities will be supported and evaluated by invited experts in conversation linguistics and didactics of Arabic:
Afaf Nash (University of California, Los Angeles),

Rana Siblini (Doha Institute for Graduate Studies)

Keynote and guest lecture:
Khalid Ziyadeh (Arab Center for Research and Policy Studies) will present a keynote lecture on 'The Arab City and Modernity' (in Arabic),

Simone Sibilio (Ca' Foscari University of Venice) will talk about 'Contemporary Arabic Poetry and the City: Reverberating Claims of History, Echoes of the Siege and Meditations on Homesickness'

The summer school is organized by AGYA members Barbara Winckler (Westfälische Wilhelms-Universität Münster), Christian Junge (Philipps-Universität Marburg), Tamirace Fakhoury (Lebanese American University), Khalid Talahma (Birzeit University) and AGYA Alumnus Bilal Orfali (American University of Beirut), in cooperation with Antonella Ghersetti (Ca' Foscari University of Venice).
---
17 – 19 October 2019, all day
Ca' Foscari University, Venice, Italy