Debates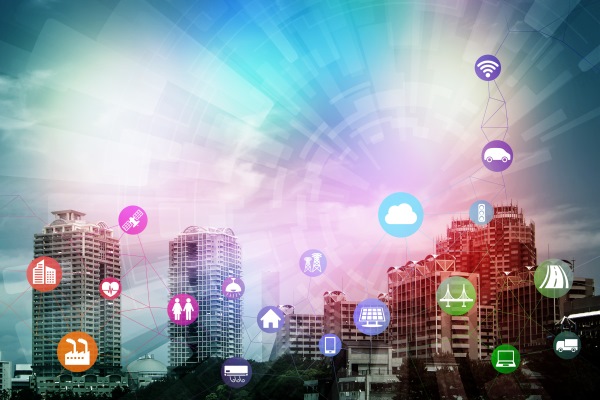 A Brave New Smart World? The Potential and Limitations of Nano-Technology
Have you ever wondered about the different aspects of our future 'smart world'? Can you imagine how smart cities will change urban life? AGYA members Kalman Graffi (Computer Sciences) and Ahmed S. G. Khalil (Physics) work together on the potential and limitations of nano-scale device-to-device communication through their joint AGYA Tandem Project 'Egyptian-German Partnership on the Modelling and Simulation of Networked Nano-Scale Devices'.


WHAT ARE THE CURRENT AND FUTURE APPLICATIONS OF NANO-SCALE DEVICE-TO-DEVICE COMMUNICATION?
Kalman:
The topic of communication between nano-scale devices presents a wide range of relevance for society, as it has applications in health (inner-body robot swarms), city development (smart cities and smartdust) as well as entertainment and social interaction (wearable computers). In the future, we will have comprehensive computing, where the devices will not be visible
but can be found everywhere, for example in our clothes and our furniture.

Ahmed:
The future of the health applications envisages having nano-robot swarms in our bodies that will perform monitoring and diagnostic services. Having information from inner-body robot swarms will provide up-to-date information on the conditions of patients, which can be processed and analyzed by doctors or artificial intelligence services across the globe. This will allow for better diagnoses and treatments in the future.


HOW DOES YOUR AGYA TANDEM PROJECT CONTRIBUTE TO THE INNOVATIVE RESEARCH OF NANO-TECHNOLOGY?
Ahmed:
In this interdisciplinary project we explore the limitations of physics and computer science and identify the common viable paths to create smart communication networks for nano-scale devices. We achieve this through simulations of device-to-device communication at a swarm level and, in a second step, through the creation of nano-scale devices.

Kalman:
Similar to ants, nano-scale communication devices can locally interact with each other. This novel technology helps to build future applications in health and society. What we need to understand today are the manufacturing processes that create nano-scale devices that can communicate, as well as identify, suitable communication protocols. Within our AGYA collaboration, our PhD students from Germany and Egypt engage in exploring the limitations of this technology, combining knowledge from physics and nano-manufacturing as well as from the field of communication networking in computer science.


HOW CAN WE IMAGINE THE APPLICATION OF NANO-TECHNOLOGY IN CITIES AND TOWNS?
Kalman:
Just recently, Darmstadt won a competition for becoming Germany's most digital city. It will become an example of how an interconnected environment can benefit society in terms of the economy, traffic, day-to-day life, and health. The city will profit from city-wide free WiFi connection, assistance systems for the elderly who live alone, and smart parking, through which free parking spots can be found more quickly.
Ahmed:
Egypt is also planning a new digital capital along the corridor between Cairo and the Red Sea. The new smart capital is planned to serve as a hub for innovation and will be fully connected to a smart transportation network, an ecological waste management system, and sustainable water systems.


CAN YOU STILL IMAGINE SOME LESS POSITIVE PERSPECTIVES ABOUT THE WHOLE DEVELOPMENT?

Kalman:
Nano-scale devices of course pose many challenges to society in terms of privacy. Smart technology could indeed be used to comprehensively monitor citizens in a 'smart city'. In our research, however, we are still engaged in basic research of local nano-scale communication, and far-removed from dealing with the details of regulating its potential application.