Debates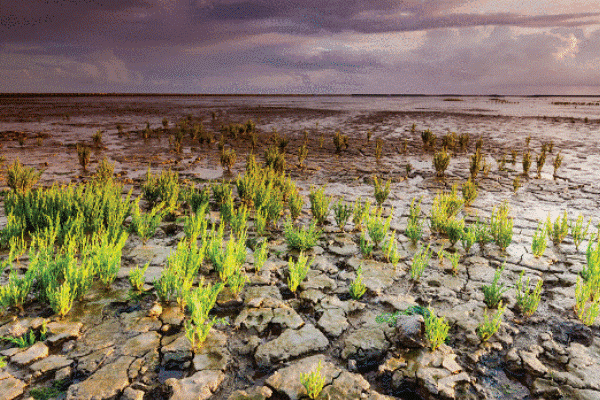 Climate change: From crisis to cooperation
The Biologists Dr. Yvonne Sawall and Dr. Ahmed Debez discuss Arab and German perspectives on the effects of climate change and environmental protection.
WHAT DRIVES YOUR RESEARCH INTEREST?
Ahmed:
In Germany as well as in the Arab world the number of extreme weather events is on the rise and pose a threat to harvests of agricultural products and to native species. Especially the Arab countries struggle with water scarcity. As arid countries they rely largely on freshwater supply for agriculture, industry and tourism. Rising birth rates and climate change effects constitute a major challenge to national governments: the loss of fertile land will further increase population displacement, political and militarized conflicts and, as a result, continuing migration flows. On these grounds, I investigate survival mechanisms of native plants in the Arab region that thrive in extreme – saline or arid – environments.

Yvonne:
My research focuses on adaption mechanism of corals and other benthic organisms that manage to flourish in hostile and extreme habitats. The research on these mechanisms will allow us to better predict how organisms may react to climate change, such as sea surface temperature rise, ocean acidification, and increased landrun off in places where rain fall becomes more extreme. This will also help us to adjust environmental protection management to climate change.
HOW DO CURRENT POLICIES TACKLE CLIMATE PROTECTION?
Yvonne:
There are two main strategies to fight climate change: finding alternatives to fossil fuel and environmental protection. The German government invests in renewable energy, such as solar energy and wind energy to replace fossil fuels. Furthermore, the establishment and management of nature reserves, renaturation of rivers and lakes, the improvement of waste management, and the increase of organic food products are evident examples of the measures in environmental protection.

Ahmed:
In the Arab countries, the increasing freshwater shortage is one of the main challenges in the region due to shared, but limited freshwater resources like aquifers, lakes or rivers. Instead of mobilizing conventional freshwater resources with limited efficiency, we need an integrated mitigation strategy that involves public and private sectors. In the Arab world, Tunisia adopts an outstanding and progressive position by embedding climate protection in its constitutional text in 2014. The opening preamble notes "the necessity of contributing to a secure climate and the protection of the environment."
CAN JOINT RESEARCH ENDEAVORS LEAD TO SOLUTIONS?
Ahmed:
In our role as researchers it is vital to increase public awareness of climate change effects by explaining the scientific facts to a general public, advise policy makers, and introduce concepts of environmental education. In general, we have to strengthen the role of researchers in this process.
Yvonne:
I am convinced that we need more research cooperation, especially in the area of resource management - water, energy sources, and agriculture. We have to share our experiences and support each other. In such collaborative frameworks, researchers benefit from mutual knowledge exchange, regarding up-to-date research techniques. Additionally, they gain access to and knowledge about unique ecosystems located in Arab countries.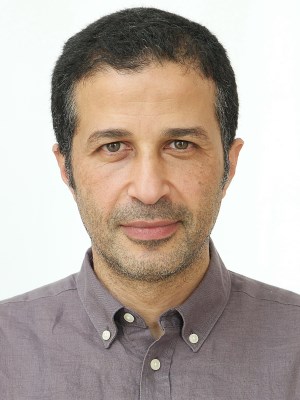 Ahmed Debez
Biology
Laboratoire des Plantes Extrêmophiles, Centre de Biotechnologie de Borj Cedria (CBBC)
visit profile

>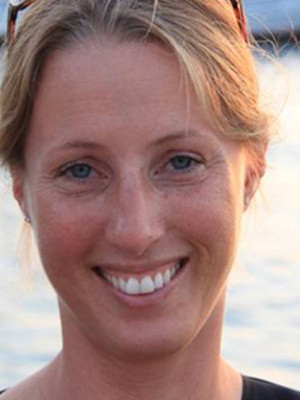 Yvonne Sawall
Environmental Studies
Bermuda Institute of Ocean Science