AGYA Member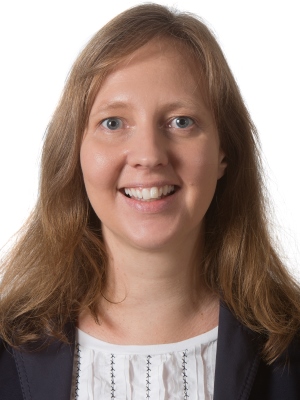 Beate Ulrike La Sala
Philosophy
Areas of Expertise:
History of Ideas, Epistemology, Metaphysics, Classical Arabic Philosophy, Medieval & Modern Philosophy
---
About me
I am a Postdoctoral Research Associate at the Collaborative Research Center 980 "Episteme in Motion" of the Freie Universität Berlin. I completed my PhD in Philosophy at the latter in 2010. My research programme in the history of philosophy has explored the shared intellectual tradition of Classical Arabic, Hebrew and Latin philosophy, the influence of Classical Arabic thought on early modern philosophy, and the reception of early modern philosophy in neo-Kantianism. The intersection of sciences and humanities particularly fascinates me: I am investigating psychological and metaphysical philosophical texts in my current research project.
I envision contributing to the interdisciplinary Working Group on Common Heritage and Common Challenges of AGYA with a comparative project on the role of vision and images in Classical Arabic and Medieval thought.
---
Current projects
Member of the AGYA Working Group Common Heritage and Common Challenges
Book project on imagination and imaginative knowledge in Arabic philosophy
---
Academic Career
| | |
| --- | --- |
| 2012 - | Postdoctoral Researcher and Teaching Associate, Collaborative Research Center (CRC) 980/Institute of Philosophy, Freie Universität Berlin; Germany |
| 2007 - 2012 | Research and Teaching Associate, Institute of Religious Studies, University of Potsdam; Germany |
| 2010 | PhD, Philosophy, Freie Universität Berlin; Germany |
| 2006 - 2007 | Research Associate, Faculty of Theology and Religious Studies, Radboud University; Nijmegen, The Netherlands |
| 2005 | MA, Philosophy, Religious Studies and Judaic Studies, Freie Universität Berlin; Germany |
---
Selected Publications
La Sala, B.U. (2016). "Ibn Sīnā's and Al-Ghazālī's Approach to Pythagoreanism", in: Renger, A.-B. & Stavru, A. (eds.), Pythagorean Knowledge from the Ancient to the Modern World: Askesis, Religion, Science (Episteme in Bewegung. Beiträge zur einer transdisziplinären Wissensgeschichte, 4), Wiesbaden: Harrassowitz, 423–436.
La Sala, B.U. (2015). "Al-Ghazālī and Jehuda Halevi: divine attributes, metaphors and possible ways to speak about God", in: Hasselhoff, G.K. & Stünkel, K.M. (eds.), Transcending Words. The Language of Religious Contact Between Buddhists, Christians, Jews and Muslims in Premodern Times, Bochum: Winkler, 69–87.
La Sala, B.U. (2012). Hermann Cohens Spinoza Rezeption, Freiburg: Alber.
see a full list of publications

>