AGYA Member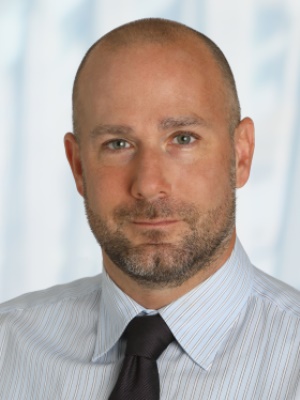 Oliver Korn
Computer Sciences
Areas of Expertise:
Affective Computing, Assistive Technologies, Gaming and Gamification
---
About me
My overall vision is to enrich our environments by intuitive interfaces, "intelligent" assistive systems and motivating games, which adapt to the users and the context. I pursue this aim at Offenburg University as a full professor for Human Computer Interaction (HCI), Director of Affective & Cognitive Institute (ACI) and as founder and director of the software company KORION GmbH.
Within the AGYA community, I will contribute in projects related to the fields of assistive technologies and affective computing. This involves projects on the digital transformation of society, especially with respect to work. I think that the quickly changing countries organized in AGYA are especially well suited for developing and evaluating context-aware solutions for learning, working and public security. In this inspiring environment, I would also like to promote the international exchange of both researchers and students.
---
Current projects
Member of the AGYA Working Group Innovation
KoBeLU: Context-Aware Learning Environment (2016-2019)
The project KoBeLU aims to develop a hands-on environment for learning and assistance. Gamification and an integrated detection of the user's emotional state will create additional engagement and fun while learning. It is funded by the German Federal Ministry of Education and Research (BMBF).
motionEAP (2013-2016)
This "Industry 4.0" project develops context-aware assistive systems for production environments. The solution supports and motivates both impaired and un-impaired workers. It is funded by the German Federal Ministry for Economic Affairs and Energy (BMWi).
---
Academic Career
| | |
| --- | --- |
| 2015 - | Full Professor (W2), Faculty Media & Information, Offenburg University of Applied Sciences |
| 2013 - 2015 | Senior Researcher (part time), Faculty of Computer Science. Institute for Visualization and Interactive Systems (VIS), University of Stuttgart |
| 2013 - 2015 | Establishment and direction of the lab "HCI & Interactive Wizards", Faculty Mechanical Engineering: Production Management, University of Applied Sciences Esslingen |
| 2010 - 2012 | Lecturer for Game Design, Faculty Electronic Media, Stuttgart Media University (HdM) |
| 2010 - 2011 | Lecturer for Production Management and Digital Factory, Faculty Engineering, University of Applied Sciences Esslingen |
| 2006 - 2008 | Lecturer for Simulations in Education, Institute for Vocational Education, University of Karlsruhe |
| 2006 - 2008 | Research Associate for Simulations and Agile Software-Development, Faculty Electronic Media, Stuttgart Media University (HdM) |
| 2004 - 2005 | Research Associate for Serious Games and Simulations, Competence Center Human Factors & Learning Technology, Fraunhofer Institute for Industrial Engineering & Organization (IAO) |
| until 2001 | Studies focusing on Computational Linguistics |
---
Selected Publications
Korn, Oliver: Industrial Playgrounds. How Gamification Helps to Enrich Work for Elderly or Impaired Persons in Production Proceedings of the 4th ACM SIGCHI Symposium on Engineering Interactive Computing Systems, ACM, New York, NY, USA, 2012, 313-316, DOI =10.1145/2305484.2305539
Korn, Oliver; Schmidt, Albrecht & Hörz, Thomas: Assistive Systems in Production Environments: Exploring Motion Recognition and Gamification PETRA '12 Proceedings of the 5th International Conference on PErvasive Technologies Related to Assistive Environments, ACM, New York, NY, USA, 2012, DOI = 10.1145/2413097.2413109
Korn, Oliver; Lang, Johannes; Korge, Andreas; Causegic, Haris & Schmidt, Albrecht: Gamification of a Workday. A Study on the Effects in Sheltered Employment CHI '16 Extended Abstracts of the ACM SIGCHI Conference on Human Factors in Computing Systems, ACM, New York, NY, USA, 2016, DOI = 10.1145/2851581.2892283
see a full list of publications

>