AGYA Member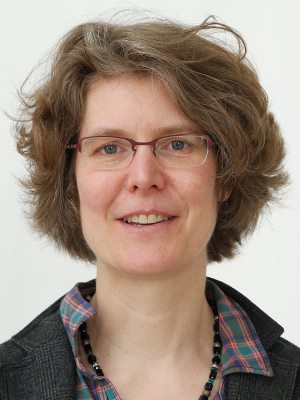 Barbara Winckler
Arabic & Islamic Studies
Areas of Expertise:
Modern Arabic Literature & Culture, Arab 'Renaissance' in the 19th century (Nahda)
---
About me
As scholar of Arabic Studies, especially modern Arabic literature, war and post-war discourses in Lebanon, literary theory and gender studies, the AGYA provides me an opportunity to significantly broaden the scope of potential cooperation, particularly with colleagues from other disciplines.
Throughout my academic career I aimed to extract Arabic literature from a niche status as something exotic and bridge the gap to other philological disciplines; e. g. at my current position as Junior Professor at the University of Münster - as scholars and teachers we are obliged to identify and take up the challenges and responsibilities presented by our own society as well as others.
---
Current projects
Member of the AGYA Working Groups Common Heritage and Common Challenges & Arab and German Education

---
Academic Career
| | |
| --- | --- |
| 2013 - | Junior Professor, Modern Arabic Literature & Culture, University of Münster; Germany |
| 2011 - 2013 | Acting Chair for Arabic Studies, Free University of Berlin (FU); Germany |
| 2009 - 2010 | Research Fellow, Center for Literary & Cultural Research Berlin, Project: "Topography of the Plural Cultures of Europe, Regarding the 'Shift of Europe to the East'" (funded by the BMBF) |
| 2009 | Dr phil. in Arabic Studies, FU; Germany |
| 2008 | Research Fellow, Project: "Contemporary Lebanese Literature between National Identity, Levantine Tradition and Internationality" (funded by DFG), Institute for Semitic & Arabic Studies, FU; Germany |
| 2002 - 2003 | Member of staff of the cultural association Westöstlicher Diwan e. V.Editorial staff of the magazine for Arabic and German poetry diwan (Berlin) |
| 2001 - 2008 | Junior Lecturer, Institute for Semitic & Arabic Studies, FU; Germany |
| 2001 | M.A. in Islamic Studies (minors: French Literature, Cultural Anthropology), FU; Germany |
---
Selected Publications
Winckler, B. (forthcoming). "al-Fāryāq`s Travels: Subverting Representations of Europe in al-Sāq `alā l-sāq", in Al-Bagdadi, N., Traboulsi, F. & Winckler, B. (eds.). A Life in Praise of Words. Aḥmad Fāris al-Shidyāq and the Nineteenth Century. Literaturen im Kontext, 37. Wiesbaden.
Winckler, B. (2014). Grenzgänge. Androgynie – Wahnsinn – Utopie im Romanwerk von Hudā Barakāt, Wiesbaden.
Winckler, B. (2013). "Jenseits der Dichotomien. Ein Gründungstext der arabischen Moderne", in Andronikashvili, Z. et al. (eds.). Die Ordnung pluraler Kulturen. Figurationen europäischer Kulturgeschichte, vom Osten her gesehen. Berlin. 52-64.