AGYA Member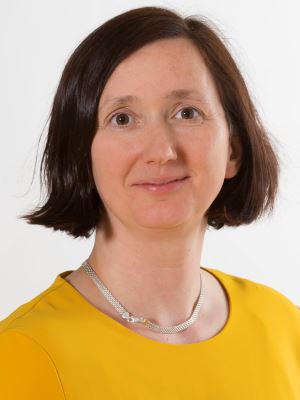 Vanessa Lux
Psychology
Areas of Expertise:
Intersections of Psychology and Genetics, Epigenetics and Neurosciences
---
About me
I am a research fellow at AE Genetic Psychology, Ruhr University Bochum. My research focuses on the question how the physiological stress response influences early psychobiological development and how this is regulated by epigenetic mechanisms. I also have a passion for unsolved methodological and epistemological issues at the intersections of psychology and other life sciences. Further interests include developmental theory, embodiment theories and conceptual issues in empathy research and trauma research.
In the AGYA I want to establish an exchange between German and Arab life scientists on concepts, methods & ethics. This is especially fruitful since we share philosophical foundations of modern life sciences from Ancient Greeks; in fact some of these have been transmitted to the West thanks to Arab philosophers and scientists. But we also differ in social values and cultural traditions which provides each with a unique perspective on the problems, such as: questions of psychobiological development and early childhood education. A challenge is how to translate knowledge from neuroscience and genetics into psychological and pedagogic theory, and recommendations for policy makers and practitioners.
---
Current projects
Member of the AGYA Working Group Arab and German Education
"Arab-German BioEthics Dialogues", together with Nuha Al-Shaar (in preparation)
Epigenetics of psychobiological development and stress
Developmental perspectives on embodiment
"Neuro-Psychoanalysis: Neuroscience between Science and Humanities" (ongoing collaboration with Sigrid Weigel & Stephanie Eichberg, ZfL Berlin)
---
Academic Career
| | |
| --- | --- |
| 2015 - | Research Fellow, AE Genetic Psychology, Ruhr-Universität Bochum; Germany |
| 2011 - 2015 | Research Fellow, Center for Literary and Cultural Research; Berlin, Germany |
| 2013 - 2015 | Lecturer in "Neuroscience & Cognitive Science" at the Sigmund Freud PrivatUniversität Berlin; Germany |
| 2011 | PhD, Department of Psychology, Freie Universität Berlin; Germany |
| 2009 - 2013 | Lecturer in "Social Psychiatry" at the Magdeburg-Stendal University of Applied Sciences; Germany |
| 2008 - 2009 | Research Fellow, Virginia Institute for Psychiatric and Behavioral Genetics; Richmond/VA, USA |
| 2007 - 2010 | PhD scholarship Hans Böckler Foundation; Berlin, Germany |
| 2005 | Diploma in Psychology (equivalent to Master), Freie Universität Berlin; Germany |
---
Selected Publications
Lux, V. & Weigel, S. (eds.) (in prep.). Empathy: A neurobiologically based capacity and its cultural and conceptual history.
Lux, V. & Richter, J. T. (eds.). (2014). Kulturen der Epigenetik: Vererbt, codiert, übertragen, Berlin:DeGruyter.
Lux, V. (2013). With Gottlieb beyond Gottlieb: The Role of Epigenetics in Psychobiological Development, International Journal of Developmental Science, 7(2): 69-78.