AGYA Member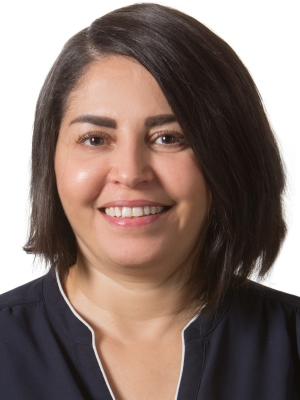 Olfa Khelifi
Engineering, Environmental Studies
Areas of Expertise:
Water and Wastewater Management
---
About me
I am Assistant Professor at the Higher Institute of Applied Biological Sciences of Tunis and currently the President of the Maya Organization. I hold a PhD degree in Ecosystem Engineering from the University of Tokushima (Japan).
My main lecturing topics and research activities are devoted to the water, waste and wastewater management. I initiated various research programs and collaboration with other international universities such as the collaboration with the University of California at Davis (2012) and New South Wales University, Australia (2013).
With experience of several years in Environmental Engineering, I possess advanced practical and technical knowledge coupled with a passion for water conservation. I have solid experience working with cutting edge wastewater and water management, sustainability studies, and water reuse projects.
In the AGYA I am planning to implement collaboration leading to innovative approaches and technologies for management of wastewater for agricultural uses.
---
Current projects
Member of the AGYA Working Groups Energy, Water and Environment & Arab and German Education

Earthworms Biofitro System for Wastewater Treatment, UC Davis/Biofiltro Environmental Innovation Company.
Australian-Tunisian Partnership to Strengthen in Wastewater Management, Council for Australian-Arab Relations (CAAR).
---
Academic Career
| | |
| --- | --- |
| 2016 - | Researcher at the Norwegian University of Life Sciences (NMBU), Norway (Sabbatical Leave) |
| 2013 - | Maya Organization, Founder and President |
| 2007 - | Consultant, African Development Bank |
| 2005 - | Assistant Professor, Higher Institute of Applied Biological Sciences of Tunis; Tunisia |
| 2005 | Project Coordinator, Japan Water Forum; Tokyo, Japan |
| 2003 - 2005 | Fellow, International Centre for Science and High Technology (ICS-UNIDO); Trieste, Italy |
| 2003 | Doctor of Philosophy in Ecosystem Engineering, University of Tokushima; Japan |
| 2000 | MA of Engineering in Ecosystem Engineering, University of Tokushima; Japan |
| 1998 - 2003 | Team Leader & Research Assistant, Department of Ecosystem Engineering, University of Tokushima; Japan |
---
Selected Publications
Gafrej, R., Khelifi, O. & Hmila, N. (2014). Analysis of Tunisia Water Footprint of Consumption Based on Households Surveys, IWA conference on Water, Energy and Climate, Mexico City, Mexico.
Khelifi, O., Le-Clech, P. & Khan, S. (2013). Low cost Membrane Bioreactor Technology for on-site sanitation in low and middle income areas: the results of Australian-Tunisian project, Water and Sanitation in Africa and the Middle East Conference, Alexandria, Egypt.
Khelifi, O., Bouallagui, H. & Hamdi, M. (2010). Fouling propensity of soluble microbial products in membrane bioreactors, Journal of Biotechnology, 150(1), 289.
see a full list of publications

>