AGYA Member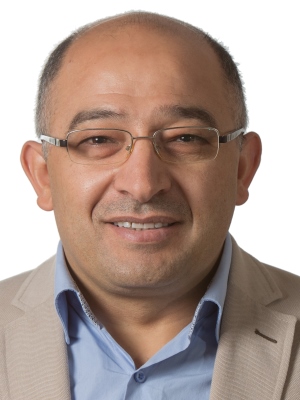 Khalid Ibrahim Talahma
Law
Areas of Expertise:
Commercial Transactions, Intellectual Property, Civil Litigation, Alternative Conflict Resolution Mechanism, Islamic Finance
---
About me
Khalid Talahma is Associate Professor of Private Law at Birzeit University in Ramallah, Palestine; writes and teaches in the areas of commercial transactions, law and economics, intellectual property, arbitration and civil litigation:
I have more than sixteen years of experience upholding justice as a practicing civil rights lawyer and teaching Private Law courses to students at several higher education institutions in Jordan. From 2010 to 2014, I worked as a Senior Legislation Legal Expert and Team Leader for a number of projects funded by the United Nations Development Program, United States Agency for International Development, and the European Union.
A particular interest of mine is the intersection between law and human rights disciplines; specifically the development of legislations in Arab countries pertaining to children, women and other marginalized groups.
The potential to develop the next body of research in my field in conjunction with German researchers is an exciting opportunity the AGYA provides.
---
Current projects
Member of the AGYA Working Group Common Heritage and Common Challenges: As a first project, Prof Talahma will give a presentation at the AGYA conference in Malta. He will reflect on the mutual influence throughout history between the East and the West in the evolution of the rules of commercial law. Prof Talahma will focus on the rights and duties of individuals who are subject to the provisions of this law and also on the extent to which the commercial laws of the Arab world overlap with European laws.
Member of the AGYA Working Group Transformation & Arab and German Education

---
Academic Career
| | |
| --- | --- |
| 2013 - | Associate Professor, Department of Law, Birzeit University (BU); Palestine |
| 2014 - 2015 | Team Leader/Senior Legal Expert for a project of the United Nations Development Programme (UNDP) |
| 2013 - 2014 | Visiting Scholar, Columbia Law School; New York (NY), USA |
| 2012 - 2013 | Assistant Professor, Palestinian Judicial Institute; Ramallah, Palestineand Senior Legal Expert with GCT for UNDP project |
| 2011 - 2012 | Senior Social Legalization Legal Expert with GCT for EU project |
| 2011 | Legal Researcher, Transparency Palestine-Aman, Ramallah, Palestine |
| 2011 | Visiting Fellow, Faculty of Law, University of New South Wales; Sydney, Australia |
| 2009 - 2010 | Legislative Drafting Expert for Jordan, Arab Women's Legal Network |
| 2009 | Certificate in Governmental Work and Public Policies, ENA, Paris, France |
| 2007 - 2013 | Assistant Professor, Department of Law, BU; Palestine |
| 2006 - 2007 | Legal Advisor, Law Firm of Dr Khalid Alnowaiser; Jeddah, Saudi Arabia |
| 2006 | PhD in Private Law, Amman Arab University; Amman, Jordan |
| 1999 - 2006 | Private Law Instructor, Al-Balga Applied University; Al-Salt, Jordan |
| 1999 | MA of Arts in Private Law, Al al-Bayt University, Mafraq, Jordan |
---
Selected Publications
Talahma, K. (2014). "Principals of Commercial Law", Ramallah, Palestine: The Faculty of Law & Public Administration, Birzeit University.
Talahma, K. (2013). The Supporting Role of Courts in Securing Evidence and Taking Temporary and Provisional Actions During the Arbitrations Procedure: A Comparative Study Between Palestinian and Jordanian Laws, Journal of Sharia & Law, 53, College of Law, United Arab Emirates University.
Talahma, K. (2012). Governance of Shareholding Companies in Palestine: Theory and Practice, Jordan Journal of Law & Political Sciences, 4(3). Mu'tah University: Deanship of Academic Research, Jordan.