AGYA Member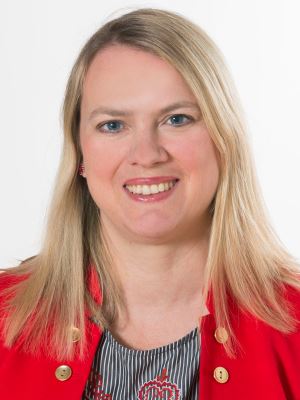 Jenny Oesterle
History
Areas of Expertise:
Medieval History of Europe, the Mediterranean and the Middle East
---
About me
Jenny Oesterle leads a Junior Research Group at the Heidelberg University:
I am particularly interested in the history of interreligious contacts and in refugees and migrants in the Middle Ages in the Euro-Arab-Mediterranean zone. During the Middle Ages the rise of Islam and its expansion towards the Near East and Northern Africa basically changed the conditions of interreligious encounters in the Mediterranean. My research focuses on those various forms of contacts, but also on different concepts, demarcations and conflicts. In my current book project I concentrate on the protection of refugees, such as slaves, women, people of different faiths, criminals and rebels in the medieval Mediterranean. I try to show that protection played a major role in crisis management and in the intercession and prevention of violence in various Islamic and Christian societies around the Mediterranean. It is, however, obvious that the question concerning how societies dealt and deal with refugees and how the treatment of refugees is religiously and culturally defined is a problem of longue durée, bearing in mind the crisis of Syrian refugees in Lebanon, north African refugees trying to reach Europe, the Palestinian question and its different reception in the Islamic countries and the "west".
---
Current projects
Member of the AGYA Working Group Common Heritage and Common Challenge and the Task Force "German Qatari Year of Culture 2017"
Book project on refugees in the medieval Euro Arab Mediterranean
(in process of application, together with Tamirace Fakhoury): Project "Reconstructing Refugee Trajectories in the Euro Arab Mediterranean"
Leader of the Research Group "Protection in Periods of Religious and Political Expansion", Transcultural Studies, University of Heidelberg
2008-2014: Member of the International Research Consortium in the Humanities "Dynamics in the History of Religion between Asia and Europe" at the Ruhr University Bochum and Member of the "Centre for Mediterranean Studies" at the Ruhr-University Bochum
---
Academic Career
| | |
| --- | --- |
| 2014 - | Head of the Junior Research Group "Protection in Periods of Political and Religious Expansion", Transcultural Studies, Heidelberg University; Germany |
| 2008 - 2014 | Junior Professor, "Mediterranean History in the Middle Ages", Ruhr University Bochum; Germany |
| 2006 - 2008 | Post-doc Researcher (Medieval History), Department of History, Technical University of Braunschweig; Germany |
| 2007 | PhD in Medieval History/Middle Eastern Studies, University of Münster; Germany |
| 2003 - 2006 | Fellow of the Research Consortium (funded by the German Research Foundation): "Social Symbolism in the Middle Ages and the Early Modern period" |
| 2002 | MA, University of Münster; Germany |
---
Selected Publications
Oesterle, J. R., Jaspert, N. & von der Höh, M. (2013). Cultural Brokers at Mediterranean Courts in the Middle Ages, Paderborn.
Oesterle, J. R., Krämer, H. M. & Vordermark, U. (eds). (2010). Labeling the Religious Self and Others: Reciprocal Perceptions of Christians, Muslims, Buddhists, and Confucians in Medieval and Early Modern Times, Leipzig.
Oesterle, J. R. (2009). Kalifat und Königtum. Herrschaftsrepräsentation der Fatimiden, Ottonen und frühen Salier an religiösen Hochfesten, Darmstadt.
see a full list of publications

>