AGYA Member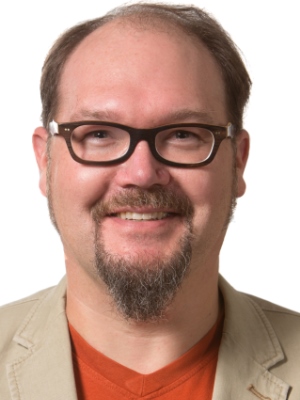 Jan Friesen
Environmental Studies
Areas of Expertise:
Eco-Hydrology, Hydrological Modeling, Forest Hydrology, Remote Sensing, Sensor Development
---
About me
I work as a Researcher at the Department Catchment Hydrology at the Helmholtz-Centre for Environmental Research in Leipzig. My research includes eco-hydrology, remote sensing, and sensor development.
My motivation lies in further investigating the use of unconventional, currently untapped, water resources in the GCC region. This motivation is strongly linked to my research activities in the Dhofar cloud forests of Oman. In many Arab countries water scarcity is of high priority – not only in the field of natural resources, but also related to engineering or social and policy related fields. Dhofar and especially its mountain and coastal regions are home to different opportunities to harvest unconventional water ranging from fog harvesting, the utilization of cyclone-triggered flash floods, submarine groundwater discharge, to the utilization of treated water. Providing ways and technologies to manage and use these different water resources is a topic I would like to explore together with scientists of the AGYA.
---
Current projects
Member of the AGYA Working Group Energy, Water and Environment: We plan to come up with a catalogue of Arab and German opinions on controversial technologies. My major interest in this context is a focus on water related topics.
Instrumentation/methods development for improved canopy water storage estimates: Rainfall interception by forest canopies is a key process in hydrological models. Classically, interception is derived through rainfall budgeting below the canopy and in the open. We aim to develop and compare new, more direct methods, to quantify forest rainfall interception.
Groundwater from clouds – coupling regional groundwater modeling with recharge scenarios based on cloud forest distribution: Several projects have focused on the specific eco-hydrology of the Dhofar cloud forest in Oman. Specifically, the natural tree vegetation has the ability to capture cloud water and transport it efficiently to deeper soil layers. This has been studied in detail for different tree species at selected sites. Our aim is to regionalize these findings in order to (i) derive recharge scenarios for groundwater models, and to (ii) assess the effect of de- or re-forestation on the groundwater resources fed through the Dhofar Mountains.
---
Academic Career
| | |
| --- | --- |
| 2014 - | Scientist, Department Catchment Hydrology, Helmholtz-Centre for Environmental Research – UFZ; Leipzig, Germany |
| 2012 - 2014 | Coordinator/Scientist, Coordination and Integration of Water Sciences (CIWAS), UFZ; Leipzig, Germany |
| 2011 | Consultant, The Research Council (TRC); Muscat, Sultanate of Oman (In cooperation with the Helmholtz Association, conducted by three Helmholtz partners UFZ, GFZ, and GEOMAR) |
| 2009 | Post-doc, Department of Computational Hydrosystems, UFZ; Leipzig, Germany |
| 2008 | PhD, Department of Water Resources Management, Faculty of Civil Engineering & Geosciences, Delft University of Technology; The Netherlands |
| 2002 | Diploma (M.Sc. equivalent) in Geography (minors: Urban Planning & Development Sociology), University of Bonn; Germany |
| 1999 - 2004 | Research Assistant, Center for Development Research (ZEF), Department of Ecology and Resource Management, University of Bonn; Germany |
---
Selected Publications
Debez, A.*, Belghith, I.*, Friesen, J.*, Montzka, C.* & Elleuche, S.* (2017). Facing the challenge of sustainable bioenergy production: Could halophytes be part of the solution? Journal of Biological Engineering 11(27). doi: 10.1186/s13036-017-0069-0. (* equal contribution)
Friesen, J., Rodriguez Sinobas, L., Foglia, L. & Ludwig, R. (2017). Environmental and socio-economic methodologies and solutions towards integrated water resources management. Science of the Total Environment, Volumes 581–582, (906:908). doi:10.1016/j.scitotenv.2016.12.051.
Friesen, F., Lundquist, J. D. & Van Stan, J. T. (2015). Evolution of forest precipitation water storage measurement methods. Hydrological Processes, 29, 2504–2520. doi: 10.1002/hyp.10376.
see a full list of publications

>