Alumni Project
Media Representations of Law and Justice
What one knows and believes about law, justice, and one's own legal system is often based on fictional portrayals as presented in crime shows and legal dramas. Popular culture reflects beliefs and practices that are prevalent in society and vice versa. Its depiction of ideas and concepts can equally shape what people generally consider realistic depictions of the justice system and its institutions. 'In any society, laws should protect rights and justice. Studying media depictions of the legal frameworks and characters does not only enrich the dialogue but touches popular culture that audiences can resonate in their everyday lives.', said AGYA alumna and mass communication expert Hanan Badr (Gulf University of Science and Technology (GUST), Kuwait), underlining the importance to examine the representations of law in popular media formats in an interdisciplinary manner. She further emphasized that 'investigating media representations from a legal perspective is an original research idea that highlights the possibilities of merging two established disciplines: media and legal studies!'
Moving Away from Western Perspectives
Law and/in popular culture has been an emerging field of research (at least) since the 1980s. Yet, its initial prominence was primarily limited to North America, the main western hub of movie and television productions. By now, the interrelation of law and popular culture has made its way into European legal academia. However, AGYA member and scholar of Middle Eastern law Lena-Maria Möller (University of Leipzig, Germany) stressed that 'unfortunately research usually centers on 'Western' legal culture and its cinematic and televised representations. Oftentimes, non-'Western' legal traditions and systems are only portrayed as supposed counter-examples to the liberal state under the rule of law that is promoted in dominant popular culture.'
For this reason the project 'Media Representations of Law and Justice: Middle Eastern Perspectives' consciously moved away from this established regional focus by specifically engaging Middle Eastern legal regimes and their respective (local) media depictions from within. 'Such an approach allows for a more diverse and multi-faceted analysis of how popular culture impacts people's perception of law and justice. Ultimately, the project thereby also enriches the broader discourses on law and/in popular culture globally' Möller explained further.
In the online workshop, scholars concentrating on different regional foci, including Morocco, Egypt, Lebanon, Palestine, Iran, and Turkey, presented and discussed their research on legal dramas and movies with experts from law, media and communication studies, Middle Eastern Studies, and anthropology.
The topics of the presented papers were manifold ranging from a general theoretical study on media and law in Arab countries to exiting in-depth case studies of movies and television series. A paper by Abderrahim Chalfaouat (Hassan II University of Casablanca, Morocco), for example, investigated the portrayal of Morocco's judiciary and legal institutions in public service media. Local audiences frequently seek legal advice from counseling television programs in search of effective and transparent legal practices. Against this backdrop, public service media often features legal procedures, personified by police officers, lawyers, judges, courtroom interactions, or the ordeal of families of victims. Using the example of two legal TV series, the paper demonstrated that the televised representation of the Moroccan legal system depicts the conflicts between the normative ethical and the ruthless practical exercise of the law.
''In Between' East and West' was the title of the contribution by Anna Chronopoulou (University of Westminster, United Kingdom) in which she compared the portrayal of female lawyers in the internationally acclaimed Israeli/Palestinian movie 'In Between' (2018) and the American/Canadian movie production 'The Accused' (1988). Her study revealed that the cinematic representations of female lawyers remain largely similar despite differences in stereotypes of female lawyers across cultures.
Another exciting paper on the representation of courtrooms in Iran's post-revolution cinema by Bahare Ghanoon (University of Teheran, Iran) observed a meaningful change in cinematic portrayals of Iran's legal systems and its institutions: a transition from an idealistic to a more critical representation as a response and an adjustment to the political and social changes in contemporary Iran.
Theoretical and Methodological Considerations
The presentation of individual case studies allowed for broader transnational perspectives on the depictions of Middle Eastern legal regimes. In addition, in joint discussions, the workshop participants discussed theoretical and methodological considerations for studying Middle Eastern popular legal culture. Among the many themes and topics addressed were, for example,
how the genre of legal drama, which was originally developed in North America, had been translated into Middle Eastern jurisdictions with their significantly different legal and judicial systems;
which formats, such as cinema, legal dramas, and (reality) crime shows, merit investigation and how documentaries could potentially be included in such an analysis;
the differences between public and private TV stations and their respective productions;
in how far different audiences (i.e. domestic vs. international) influence how a legal system is portrayed (and whom such a portrayal targets), and finally
the domestic judiciary's as well as legal professionals' reaction to their cinematic and television portrayal.
The workshop will result in a publication in the form of a special journal issue to be published in an open-access format in 2021.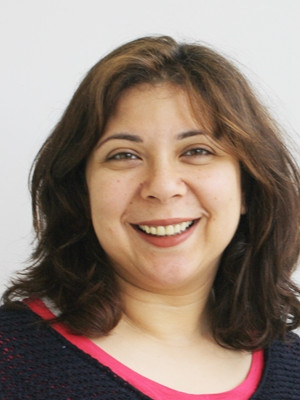 Hanan Badr
Communication & Media Studies
Gulf University of Science and Technology (GUST) Mass Communication Department College of Arts & Sciences
visit profile

>
Date and Venue of the Project
19 - 21 August 2020
Online
Funding Scheme
Tandem & Alumni Project
Disciplines Involved
Law, Middle East Studies, Communication & Media Studies, Philosophy
Countries Involved
Germany, Kuwait
Picture by Gearstd/iStock.com